Emission Repairs
Locally Owned | 22 Years of Experience | FREE Estimates
Free Estimate
Exxon Auto Service Center
|
7898 Ridge Rd,
Hanover,
MD
21076
|
Fast, Thorough Auto Emissions Checks
For an emissions repair certified team that can handle your emissions checks, visit Exxon Auto Service Center. Whether you need a check for your state inspection, or you're concerned about the emissions from your car, we can help. Our auto emissions professionals have 22 years of experience in checks and repairs.

An emissions check can be more important than it seems. Our team measures your vehicle's emissions for carbon monoxide, carbon dioxide, and other pollutants. High levels of pollutants can indicate a deeper problem with your vehicle's fuel injectors and other systems. Our ASE-certified mechanics will let you know of any issues and make repairs.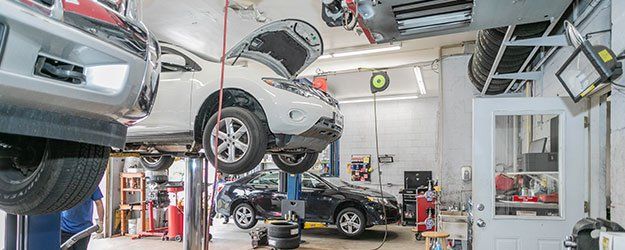 Our Emissions Services Include
Emissions Testing
Emissions Checks
Emissions Repair
Catalytic Converter Inspections
Oxygen Sensor Inspections
And More!
Thank you for contacting Exxon Auto Service Center. Someone will be in touch with you as soon as possible.
There was an error submitting the form. Please try again.