State Inspections
Locally Owned | 22 Years of Experience | FREE Estimates
Free Estimate
Exxon Auto Service Center
|
7898 Ridge Rd,
Hanover,
MD
21076
|
An Authorized Maryland
Vehicle Safety Inspection Station
In the state of Maryland, all vehicles must be checked thoroughly before they are registered. For a fast and thorough state inspection, visit Exxon Auto Service Center. As an authorized inspection station for the state of Maryland, we know how to check every inch of your vehicle for common problems.
We understand that the well-being of our clients is in our hands, so rest assured that we'll strive to catch any problems with your vehicle. If we do find a problem, then our mechanics can start on your repairs fast. We'll put you back on the road in no time.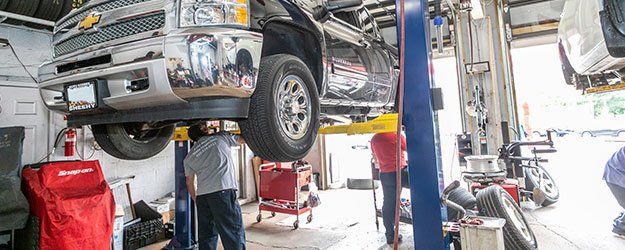 Our Auto Service Shop Inspects:
Fuel Systems
Brake Systems
Steering Systems
Exhaust Systems
Electrical Systems
Bumpers And Fenders
Wheels And Tires
Hoods And Catches
Speedometer And Odometer
And More!
Thank you for contacting Exxon Auto Service Center. Someone will be in touch with you as soon as possible.
There was an error submitting the form. Please try again.